Taxi Checkpoint Mayhem as Cannonball Cornwall Checks-in for Charity
EFX News
13th October 2016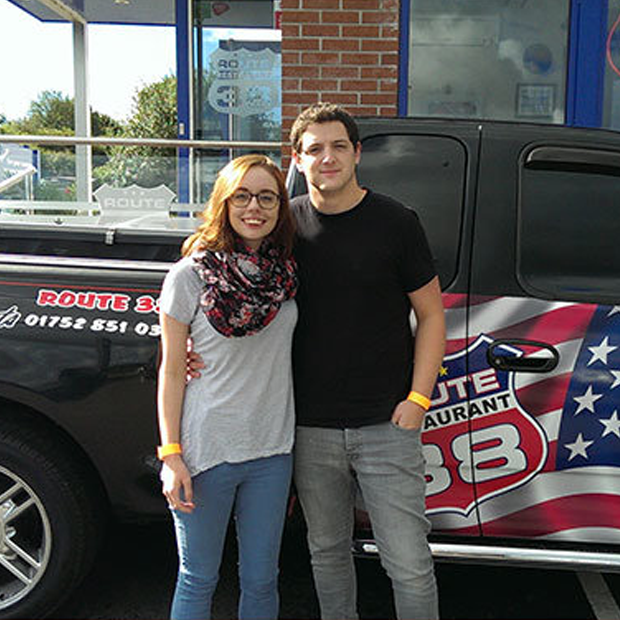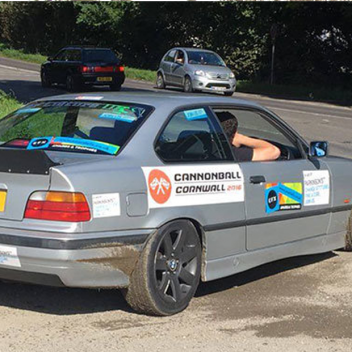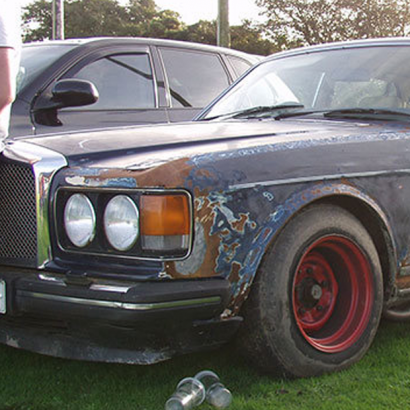 Alex works in the EFX print room and recently negotiated the Cannonball Cornwall in his silver BMW, in aid of Parkinson's disease. Starting in Newquay and billed as "not a race", the event saw some 200 cars careering around rural Cornwall, looking for ten specific checkpoints. Safe to say Alex, who was accompanied by navigator Ruth, plans to return next year for more scrapes, mayhem and impossible-to-find-unless-you-are-a-local checkpoints.
Missing Great Flat Lode
"The day was brilliant fun and we spent most of the day just laughing at how completely useless we were and needing the toilet every half hour. It would seem the organiser's instructions that "it's not a race" didn't translate particularly well to a bunch of car enthusiasts. Memorable moments included completely ruining the underside of my car on a farm track at the Paintballing checkpoint. Also, the Newquay airport checkpoint, because clearly no one had told them that their taxi desk was on our list and mayhem ensued.  And, spending a good hour driving down every last back road around Rame searching for the Great Flat Lode checkpoint… along with another 100 plus people who also failed to find it. It was hilarious – everyone getting stressed out and engines revving."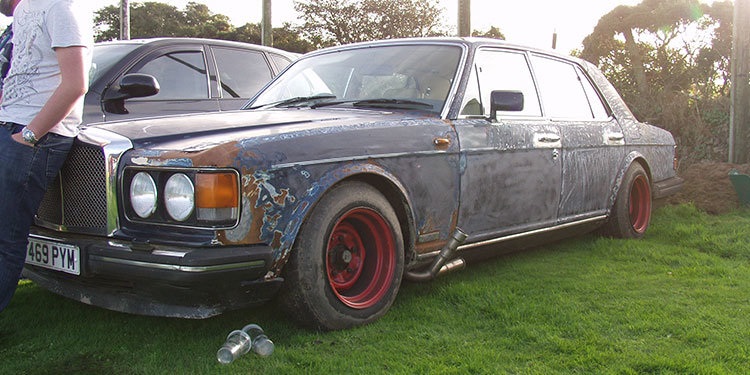 Other checkpoints included the Victoria Hotel in Newquay car park Dameralls MC for quick cup-of-tea and Truro Paintball, which is better approached in a 4-wheel drive than low-slung BMW.
"The 8th checkpoint was the Great Flat Lode, which we couldn't find despite a good hour of searching with many other drivers. After an hour of getting nowhere we all decided to head to the finish checkpoint to ask for directions. Unfortunately, the sight of a burger van and a bar proved too much for us all after the stress of Cornish back roads and dead-ends. We unanimously decided to have a pint instead and just take the one hour penalty."
Parkinson's UK appeal
Thanks to their Cannonball Cornwall run Alex and Ruth have raised £365 for Parkinson's UK  so far and donations are very welcome
Save
Save