Superhero Awards Prove Hit with DS Smith Employees
Client News
1st December 2015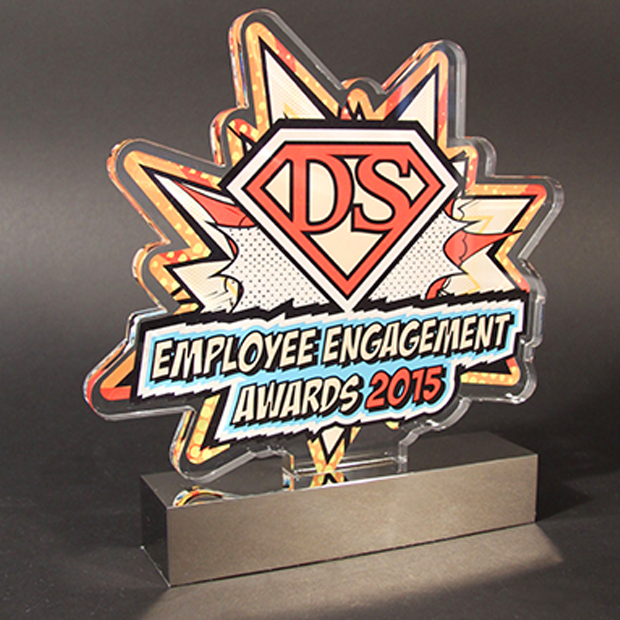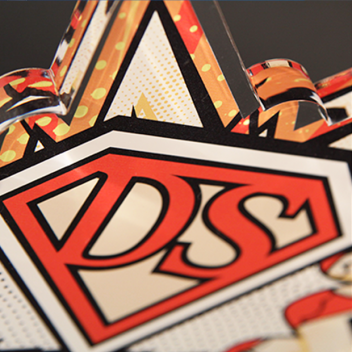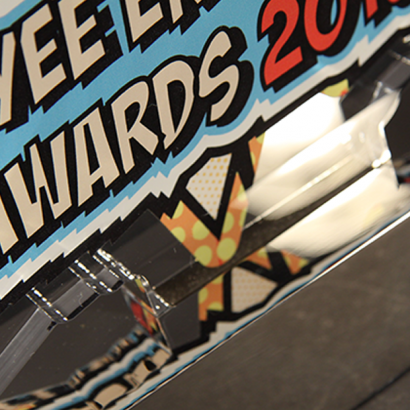 Winners of the DS Smith Employee Engagement awards 2015 have been officially promoted to 'Superhero' status. The staff recognition trophies, designed and manufactured by Special EFX, reflected the Superhero theme of the event, which was held at the Ricoh Arena, 22nd October.  The comic strip styled graphics were digitally printed and an integral part of the clear acrylic awards; these were then slotted into polished nickel plated aluminium bases, each digitally printed with the winner's name on the front.
There was a major surprise on the night of the Awards for Christopher Evans, Marketing Executive at DS Smith Recycling Division, who had commissioned the trophies and helped organise the event: the Marketing team won the Team of the Year Award. "We're lucky to have won a number of external awards recently, but to get acknowledgement from within your business means is especially rewarding."
He confirmed: "The trophies went down very well at the event and everyone wanted to get their hands on one! They had great impact and it was fantastic that they incorporated our superhero theme." Other award categories included Employee of the Year, Be Caring Award, Be Tenacious Award and Be Challenging Award.