Dynamic Recruiters Win Best Salesman of the Month Awards
Client News
12th April 2018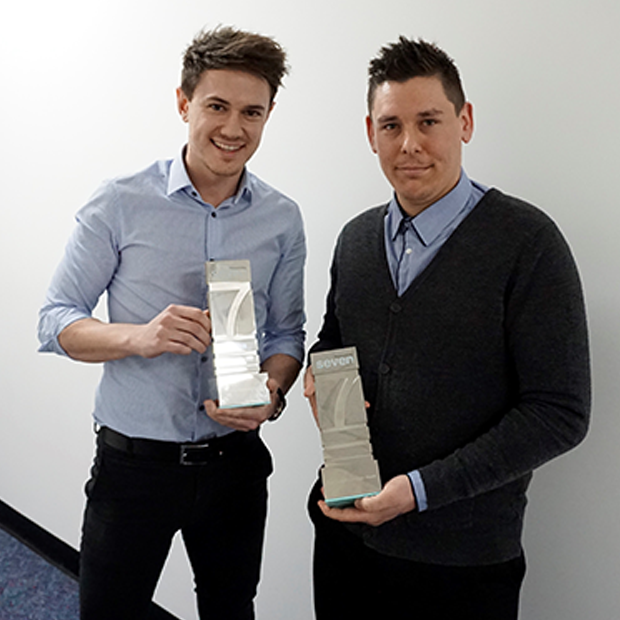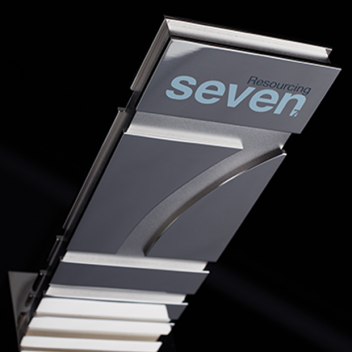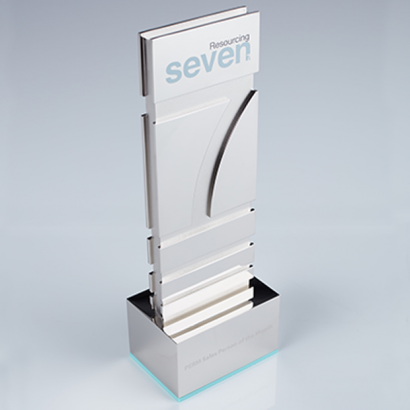 How do you incentivise your red-hot sales team and maintain their peak performance? Seven Resourcing, a young recruitment business specialising in positions in public sector services such as social care, nursing and dentistry, has launched a monthly Best Salesman of the Month awards scheme to recognise its top performing members of the 'Perm' and 'Temp' sales team.
Cool design to appeal to young sales team
The company turned to Special EFX to come up with suitably cool trophies that would directly appeal to its young sales personnel and be something they would be proud to have on their desk. The EFX design studio knew exactly what was required and quickly came up with some alternative suggestions. The contemporary design chosen hits the mark exactly. Manufactured by EFX from solid aluminium, the company's '7' branding is deeply milled into the solid aluminium body, along with contrasting bands that provide additional impact to these 270mm tall trophies. Spearmint green dashes of coloured acrylic pick out the company's name and subtly defines the base of the plinth.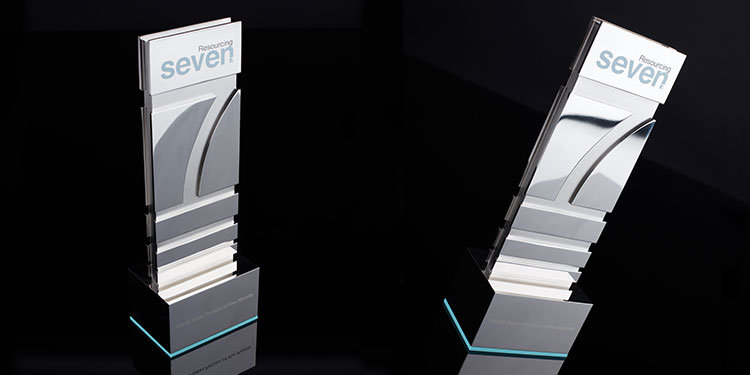 This was the first time that Special EFX had worked with Seven Resourcing and the project went like clockwork. The client is certainly happy with the trophies: "I was impressed from start to finish with EFX. The trophies we received were designed exactly to our specifications, I can't fault the final product and the customer service we received". Michael Bowen and Tom Bell from Resourcing Seven's sales team took the inaugural honours.