Discover the Latest Perpetual Trophy Ideas
What's New
20th September 2016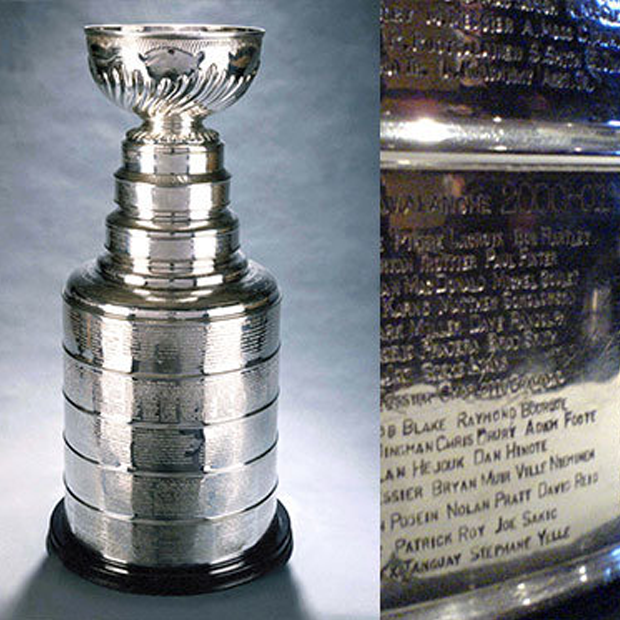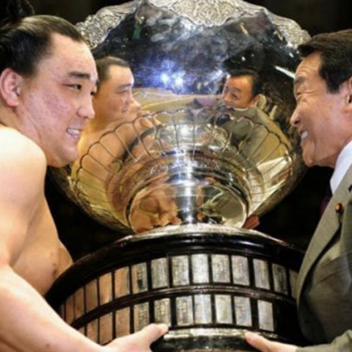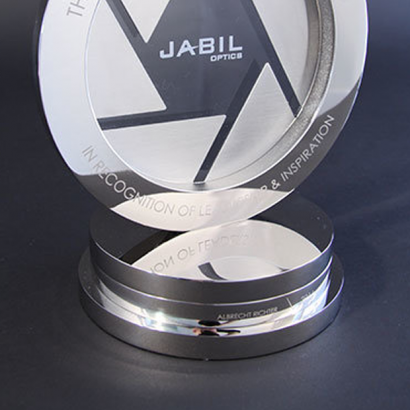 I love this photo! It features the Emperor's Cup, which is presented to the winner of the annual Kyushu Grand Sumo Tournament in Japan. It sums up the dilemma of perpetual trophies: the older the trophy, the longer the list of names to be engraved and the bigger the trophy becomes. I do wonder if there was a mini crane off-camera to help the poor chap presenting it. So, what are your options if you commission a new cup or trophy and are not quite up to the size of a sumo wrestler? Here are a few perpetual trophy ideas from our studio.
Multi tiered trophies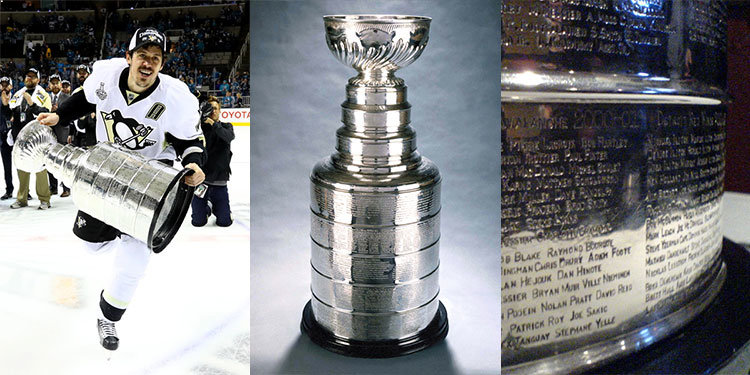 Size is undoubtedly a crowd pleaser and has its place. Otherwise known as "wedding cake trophies", multi-tiered trophies certainly provide space for numerous champions' names to be added over the years. In the case of this famous Ice Hockey cup, a tier can be removed and a blank, new one added as and when there is no further room. However, with this particular type of design each time a name is engraved, the entire tier has to be sent off to the engraver. This can be costly and runs the risks of damaging the cup in transit.
Stick-on plates for integral plinths
To get around the problem of transporting large sections of the trophy each year, adhesive metal plates are a design option worth considering. For each new winner, a separate metal plate is printed or digitally printed and then posted for attaching by the event organiser.
Multi tiered plinths with a difference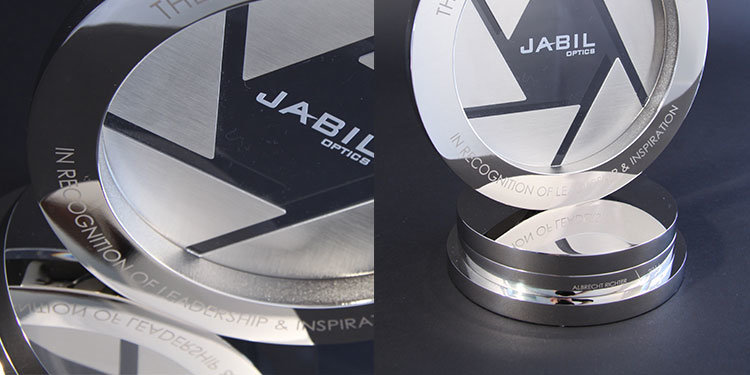 A variation on the multi-tier plinth is illustrated here in the Jabil Optics trophy, which we designed and manufactured. Each year our client emails us the winner's name and we engrave a new tier and post it to them to attach with ever taller, elegant bolts. The design is quite a talking point.
Sleek and stylish magnetic name plates
Here at EFX, we have designed an attractive and up-to-the-minute alternative to self-adhesive name plates. Our magnetic name plates are beautifully sleek and secure and a great idea for perpetual trophies. They slide into position and are compatible with either metal or wood plinths. For the RAFBEA Award we designed the trophy with one large plate attached to each of three sides of the base. Each year, one plate is returned to us for engraving.
Adding colour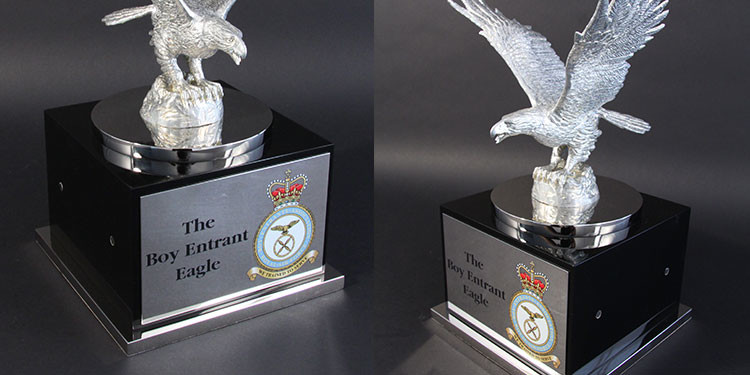 Finally, adding colour is currently proving one of the most popular perpetual trophy ideas. The RAFBEA Award is a great example as the plate is digitally printed. We have the latest ultra violet printing kit, which means we can digitally print in full colour the winners' names.
Save